Welcome to "Scars and Guitars July 2023 New Music Show," featuring an electrifying lineup of music.
Kicking off the show is Corey Taylor with "Post Traumatic Blues." Mammoth WVH follows with "Take A Bow," and Staind brings "Cycle Of Hurting."
Prepare for Alice Cooper's "White Line Frankenstein" from his upcoming album "Road." DORO's "Time for Justice" will empower you, while ASKING ALEXANDRIA's "Bad Blood" delivers a punch.
CANNIBAL CORPSE brings the with "BLOOD BLIND," and CARNIFEX raises the dead with "Necromanteum." CRYPTOPSY immerses us in a soundscape with "In Abeyance."
CADAVER's "Scum Of The Earth" takes us to the edge, and KATAKLYSM commands with "Die as a King."
But we're not done. The show features an array of artists from various genres, including Rock, Metalcore, Death Metal, Brutal Death, Gore Grind, Avant-garde Brutal Black, Atmospheric Black, Doom Grind, Doom, Hardcore, Djent, Symphonic Metal, Melodic Death, Epic Metal, Female Metal, and Power Metal. From CELESTE's "Il se vide lentement" to DJINN-GHÜL's "OPULENCE (FT. JAWD OF DISENTOMB)," this show will keep you on the edge of your seat.
Get ready for Grand Cadaver's "The Wishful Dead" and HIEMS' "Stranger in a Wasteland." LIVEKILL's "Vengeance" and SNUFFED ON SIGHT's "TIME 2 DIP (FT. PEELINGFLESH)" bring aggression.
SIGNS OF THE SWARM's "Amongst the Low & Empty" showcases their musical prowess, while OXX's "The Coast" offers an experience.
Nuclear Remains presents "Subterraneal Breeding," and Blight House's "Cryptid Cutie" are left of centre extremity.
Decoherence's "Degenerate Ground States" and Artanor's "From The Roaring Fire" deliver their ethereal sounds.
TesseracT's "War Of Being" and AMARANTHE's "Damnation Flame" bring their energy.
Hear Turanis' collaboration, "Dance of Mists," featuring members of Cradle Of Filth and My Dying Bride
With a lineup of artists ranging from classic rock to extreme metal, "Scars and Guitars July 2023 New Music Show" promises to be an experience.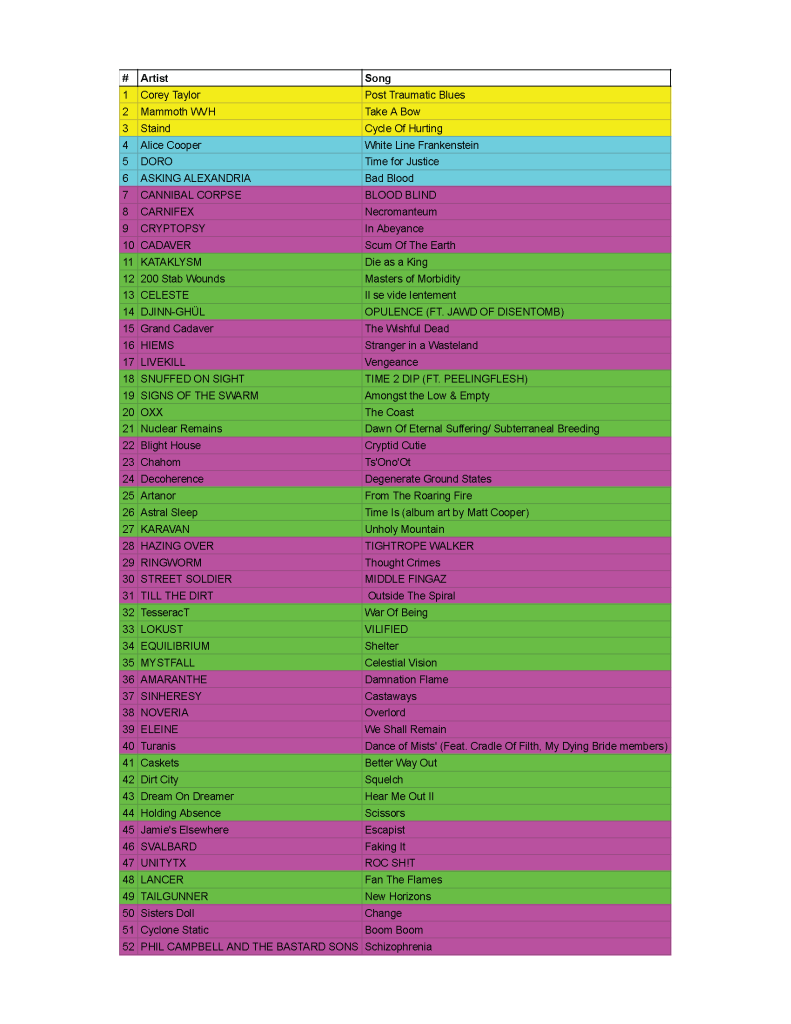 ---
Recently added ...