First up, the enigmatic BRUJERIA hits the scene with their unique Latin-infused metal. Then, the iconic DORO takes the stage, showcasing her timeless talent. And let's not forget U.D.O., led by Udo Dirkschneider, reminding us of metal's enduring power.
Rock vibes incoming! Scott Stapp shares his emotive tunes, while Mammoth WVH, Wolfgang Van Halen's project, continues the family legacy. Alice Cooper brings his signature theatrics, keeping us captivated.
Shifting gears, get ready for industrial vibes from MINISTRY and Helmet's distinctive sound. SEVENDUST's melodies and Koyo's genre-blending tunes offer something different.
Emotion-packed rock takes over with MOVEMENTS and Of Mice & Men. Kill The Lights brings explosive energy, and Polaris and Silent Planet offer introspection.
For the heavy and extreme enthusiasts, SVALBARD and TesseracT bring progressive flair. VUKOVI's electronic infusion and AMARANTHE's genre-blurring keep us guessing.
Lyrizone, CADAVER, and CRYPTOPSY bring intense sounds, while GO AHEAD AND DIE and Grand Cadaver deliver unadulterated heaviness. OBSCURA and The Amenta showcase technical mastery, Akercocke and 72 Legions delve into the dark.
Underground cravings? BLACK PESTILENCE, l0rd kha0s, and Abhorrency have you covered. EGREGORE and Hiems provide atmospheric touches, Selfgod and Urfaust dive deep. Meridian Sun's melodies and GREEN LUNG's vintage rock vibes stand out.
Turn up the volume with GRAVEYARD and INTHEWHALE, and brace for RINGWORM and Triple Kill's frenzied offerings. EXMORTUS and TILL THE DIRT go technical, INTERLOPER and After Earth go cosmic.
Symphonic delights from BEYOND THE BLACK and EPICA, while CYHRA and Primal Fear hit hard. INDUCTION and CASKETS offer their own metal style, SiM and Void Of Vision keep things fresh.
THE OMNIFIC and OBLIVION PROTOCOL impress, Spanish Love Songs tell stories, and LS Dunes, Empire State Bastard intrigue. Thunderstick and Ann Wilson close the show with finesse.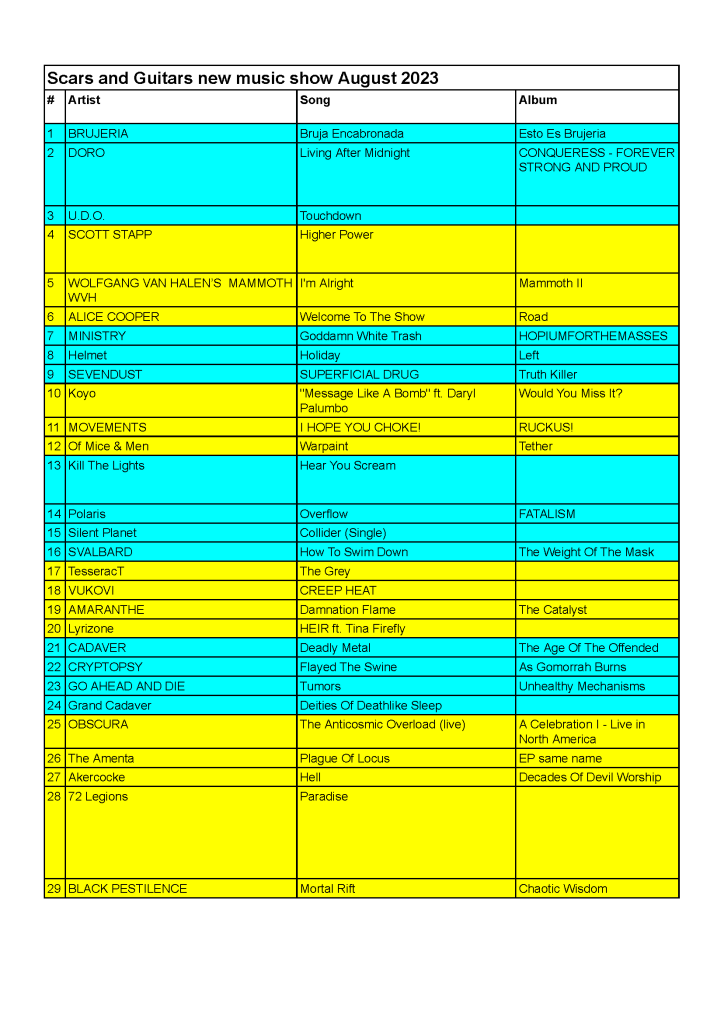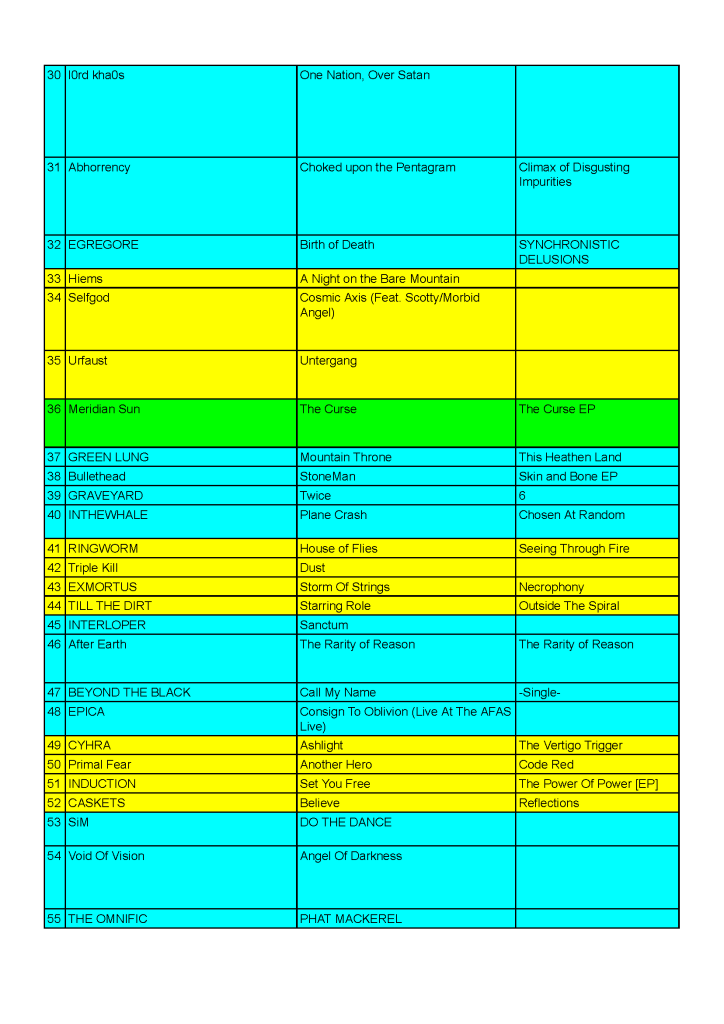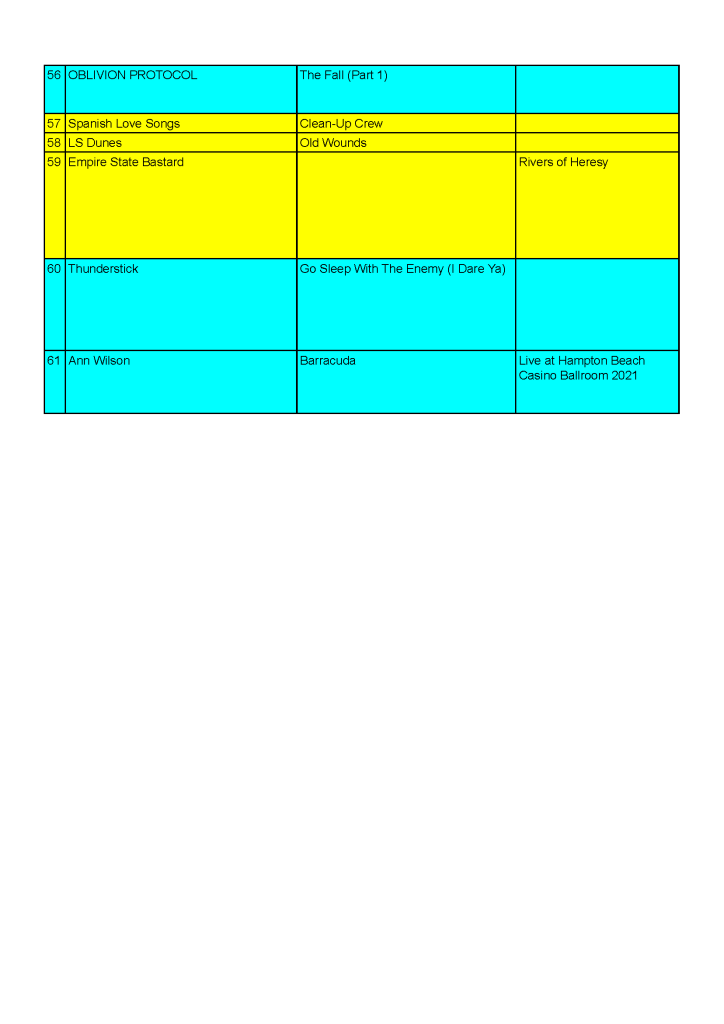 ---
Recently added ...